Last update:
30 years Fêtes Maritimes de Brest and Temps Fête Douarnenez
Sailing festivals in France 2022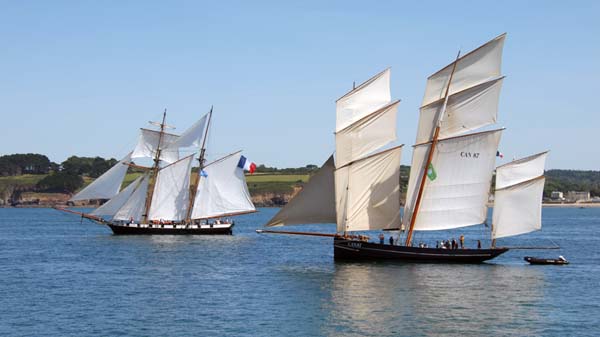 Temps Fête Douarnenez 2022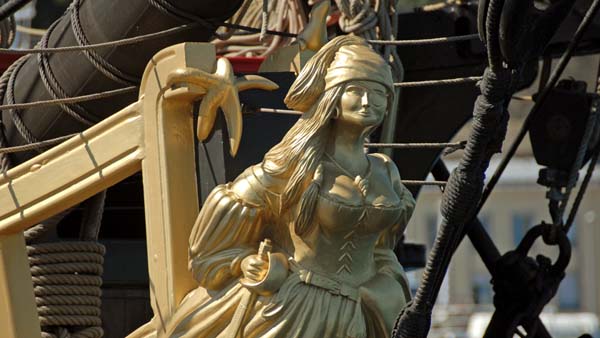 Pirate figurehead of "Étoile du Roy"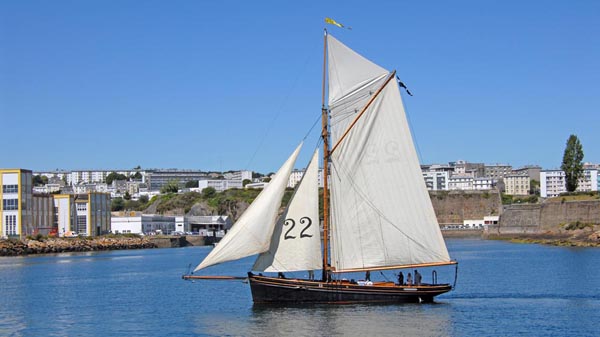 Bristol Channel Pilot Cutter "Letty" (1905)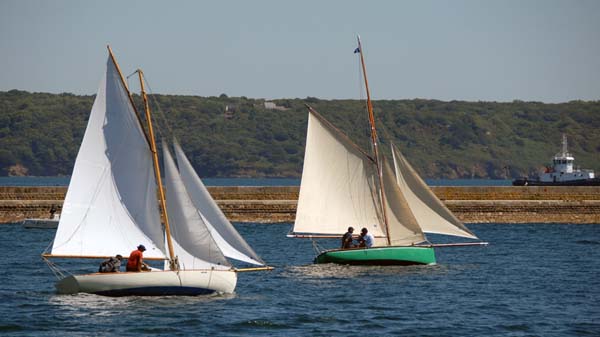 Sailing in the habour and bay of Brest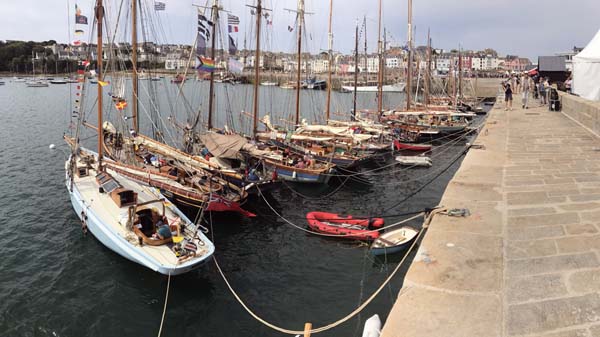 English fleet in Douarnenez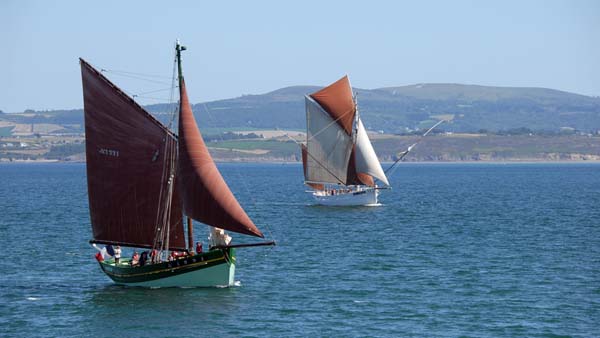 Traditionally rigged sailing ships off Douarnenez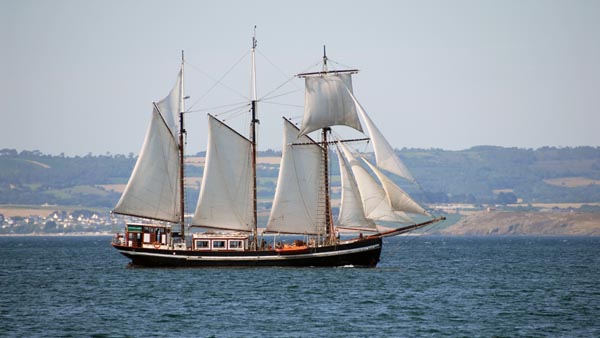 "Bel Espoir"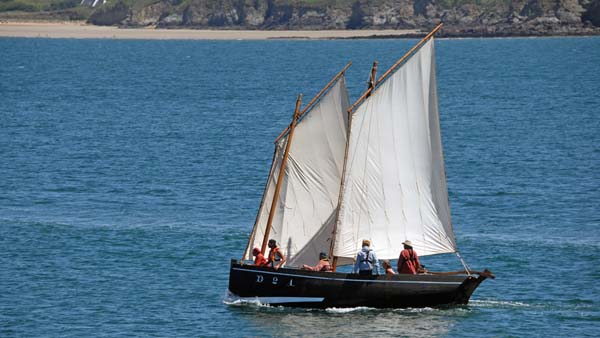 "Joséphine D21"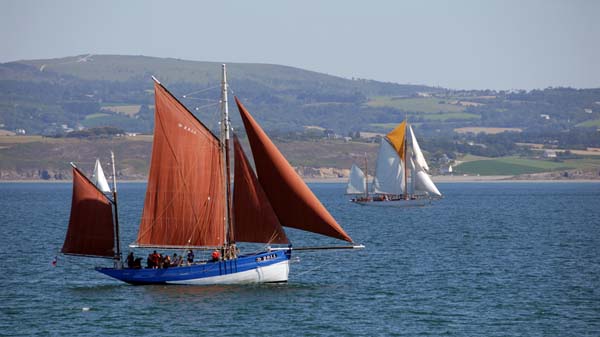 Sailing ships off Douarnenez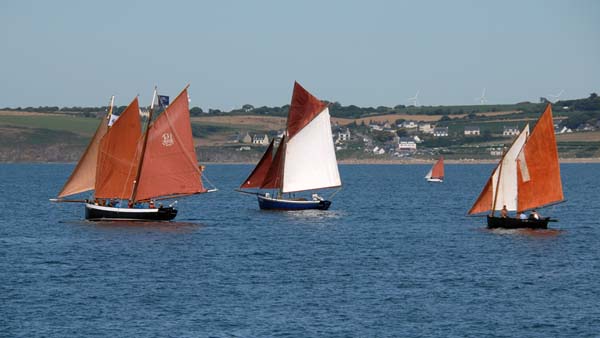 French sailing ships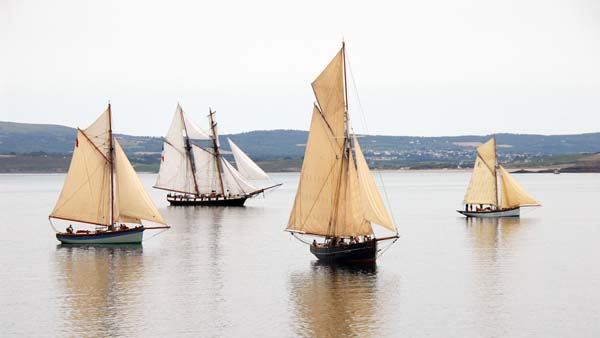 Temps Fête Douarnenez 2022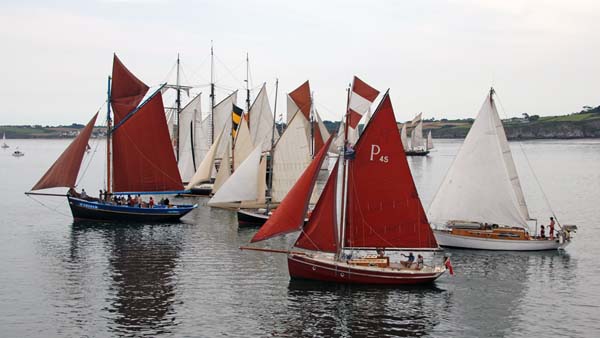 Regatta off Douarnenez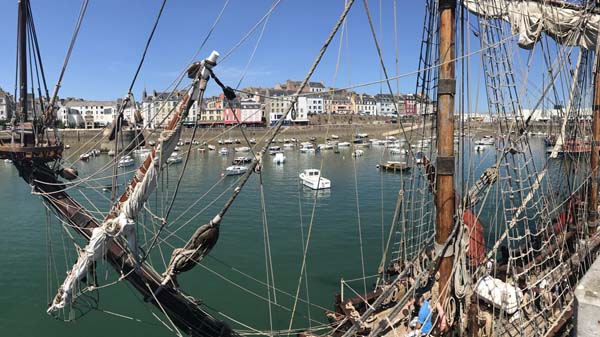 Rosmeur habour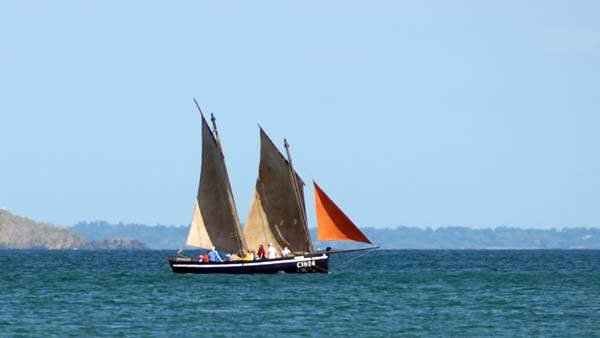 Chaloupe Sardinière "Poulligwen"
The fascination that comes from sailing events in France has lured me back to Brittany for years. Here you can see mainly French sailing ships, ships from the Channel Islands and from the south of Cornwall and England. While German ships used to be represented, these are rare today. It's probably too far and travel expenses are too high.

A series of events began in Brest 30 years ago. Since then, the French city has become a place of pilgrimage for all ship lovers every 4 years. For the anniversary the organizers had planned a small event only not well advertised abroad. French friends had warned me not to come with too many expectations. So I was not surprised that only one dock in the industrial port and a small part of the port for pleasure boats were used for the event. The "La Recouvrance", the "Belle Poule" and the freshly overhauled "Étoile du Roy" were in the harbor basin, among mainly smaller sailing ships. There was a closed event area on land: free of charge! Above all, maritime institutions, associations that operate ships, the publisher Chasse-Marée, the sponsor Armor Lux and of course the Marine Nationale presented themselves here. I spontaneously wanted to stop at every stand to discover something. Of course there was also cider and French fast food. However, very unusual: every day at 7:00 p.m. the event area was closed.

There was only one stage in Brest. You have to know that French maritime events are always associated with a lot of music. In Germany I avoid the deafening noise for health reasons. Here I just stood and listened!

The large inner pier in front of the port entrance was my catwalk for the next three days. You had to protect yourself from the sun and take enough drinks with you. In Brittany at that time too, it was constantly more than 30 degrees Celsius in the shade.

The "La Recouvrance" celebrated her 30th anniversary in Brest too. In 1992 she was launched to the water at the event in the same harbor basin. As well the "Belle Poule" celebrated her 90th birthday this year. What I particularly noticed in Brest was the "Ar Jentilez", built in 1992 too, and the restored Bristol Channel Pilot Cutter "Letty&quot from 1905, my first encounter with this ship.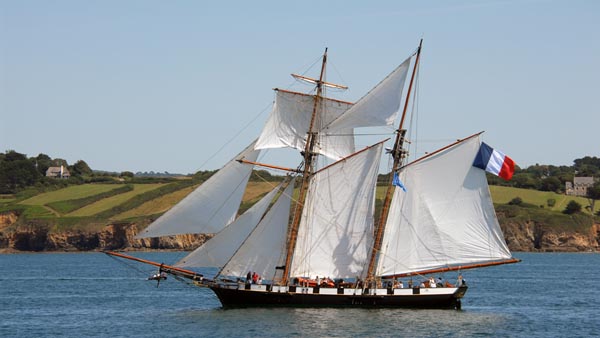 "La Recouvrance" at the Temps Fête Douarnenez 2022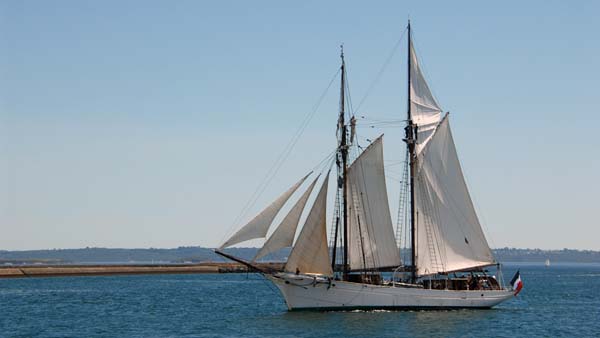 "Belle Poule", sailtraining ship of the French Navy
On the last day, the national holiday, I was already on my way to the summer festival in Dourarnenez. When I arrived in the small fishing village, many sailing ships were already there on site.

There was no ship launch in Douarnenez this year, but there was a christening. The Association Treizour Douarnenez - Amis du Port-Musée brought the sardine fishing boat "Telenn Mor" to the wind back in 1983, which is sailed today more than ever. And now they've done it again. 2020-21 a new boat was built as part of an educational project, which has been christened D21 "Joséphine".

The story of the "Bel Espoir II" is just as interesting. The wooden ship, built in Denmark in 1944, has been laid up since spring 2017 due to structural problems on the hull and was no longer seaworthy. The operators AJD - Amis de Jeudi Dimanche - then decided to build a new ship made of steel. The special thing about the project was that an attempt has been made to reuse all the structures and fittings on deck from the old ship. The hull was built at a shipyard. The association staff made the construction and interior design themself. The old and the new "Bel Espoir" look very similar today.

I can give other examples and have to research the history of some ships that I saw new in Brest and Douarnenez. My contacts to France are not intensive enough to say whether there are also problems, as we unfortunately know from Germany, where one traditional ship after the other gets into trouble. France has managed to maintain its maritime heritage in such a way that further maritime events in the next 20-30 years are not in danger from this side. Can you say the same for Germany?

In Douarnenez I found it very remarkable that the "Shtandart" participated in the summer festival as a peaceful ambassador of Russia. The ship has been sailing for years in Western Europe, but avoids the German coast and our events for example, because she has to reckon with reprisals there.

I spontaneously changed my travel plans after Douarnenez. From my point of view, Provence and the Mediterranean region in general can no longer be visited due to the heat and fires in summer. Instead I went to Vannes. The city is one of the action points of the Semaine du Golfe du Morbihan. Every two years since more than 20 years, a maritime festival has been taking place here for a week, which includes an entire region and where there are certainly several hundred boats and ships on the water. I saw them in Bono, Auray and Port Anna. And even when I ended up in La Baule, a tourist stronghold in France with beaches like those on the Côte d'Azur, I found a traditional wooden boat with brown lugger sails in the nearby Pouliguen, which is actively operated by a municipal association. I wanted to sail but unfortunately it was already fully booked!
Bateaux des côtes de France: un bateau pour chaque port
The history of many sailing ships presented today at French sailing events often begins in a similar way. In the 1970s it was soberly noted that the maximum life time of the former working ships under sail had been reached and exceeded. France with its approximately 20,000 km of coastline and a broad network of rivers threatened to lose its maritime heritage at that time. Wooden boats and ships moored in every port in the country were shut down, laid up or replaced by motorized and steel ships due to various crises. Whole fleets disappeared in some coastal areas. You can see the remains of these boats sometimes at ship cemeteries in the rivers in the mud.
Then, in the 1970s, the first maritime events took place in Ploumanac'h, Concarneau and Porz Béac'h on the French Atlantic coast. Maritime customs and life at the coast were celebrated. Then it was started to conserve some of the remaining ships for museums in order to save the national maritime heritage and knowledge. Wrecks were measured and drawings made. Drawings became construction documents and a few shipbuilding projects were started. Among the first boats at that time restored or rebuilt, were 1981 the Sinagot "Nicolas Benoît" (today "Ma Préférée") and 1983 the sardine fishing boat "Telenn Mor".
Then the well-known initiative "Bateaux des côtes de France: un bateau pour chaque port" was started. The Chasse-Marée addressed an appeal to the communes in the country, to secure the maritime heritage of France by specific new ship building projects. Participants in the initiative were associations with the support of municipal institutions. Fundraising was a fundamental problem. Much was made possible by the willingness of the people and industry to donate. Between 1989 and 1992 up to 100 ships of very different sizes are said to have been built. The variety of types is impressive.

Through the different projects, former boat building techniques were rediscovered too. Boatyards on the coasts could benefit from this. Some of the boats and ships have been not built in shipyards, but on building sites directly in the public, as was done in the past. This immediately resulted in a value that could be used for tourists. The boat building activity brought together many people with different abilities. Research and the creation of archives on maritime topics were also promoted. So more than 200 different boat types were identified and documented. These differ in their size, hull shape and sail arrangement, each of which was tailored to their original use.

The newly built or restored ships were presented then to a jury in Brest in 1992, which awarded many awards and prizes. A milestone and highlight was the moment when in 1992 at the first sailing festival in Brest the "La Recouvrance" went to water. And the initiative doesn't seem to be over yet! Since then, launches have taken place at almost every event in Brest or Douarnenez.

Restored or newly built ships must be continiously maintained and sailed. Traditional seamanship is practiced. There were still boatmen who passed their knowledge to younger generations. Lots of things have just been tried. Sailing in regattas has also helped to revitalize knowledge that had almost been lost. Sailing with these boats, not only at sailing events, bring a lot of attention and touristic benefits to the coastal communities today.
Sources:
Charlotte De Saulce: Exposition Les 30 ans du concours "Bateaux des côtes de France", Documentation on the event site, Douarnenez 2022